Hello and welcome to another Tuesday HJC post!!! I hope you've enjoyed all the NHL action so far! We're about a week in and there's already been a few surprises... And some amazing goals!
And I can't forget the uniform matchups!!! There were definitely some good ones, and definitely some bad ones...
Good-
Blues @ Blackhawks
Definitely the best matchup of the year so far!!!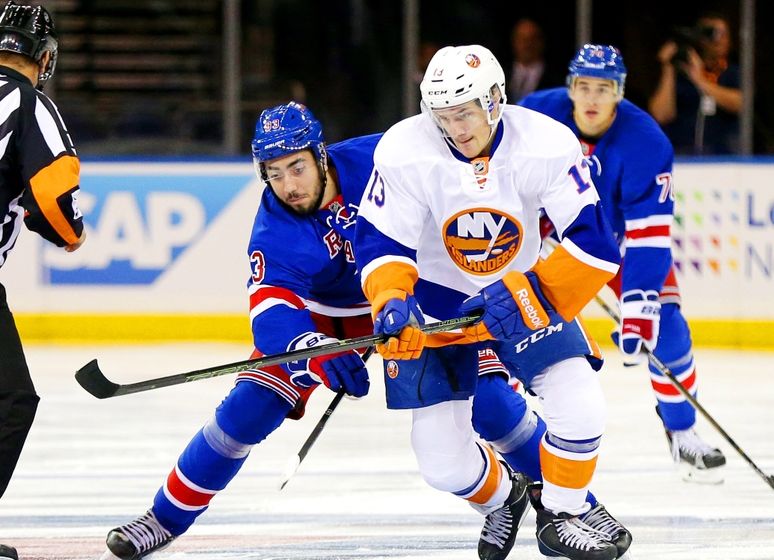 Sharks @ Blue Jackets
This one honestly isn't even to bad, but it's the worst of the year, mostly because any other ugly uniform has played a really good one...
Don't forget to vote!!!
3rd Quarter Vote (ends Friday @ noon Eastern)
COTW Oct 7-13 vote (ends Friday @ noon Eastern)
Hurricanes Top 5 vote (ends Friday @ noon Eastern)
On to the Concepts!!!
Cole W.- Saskatoon Blues (What-if? NHL)
There were rumors in the 80's that the Blues would move to Saskatoon. Cole continues his series of imagining that actually happened with his 2003-2007 set.
Very realistic, and close to what the Blues wore for real during that era

I like the Winged-S

I also like the Royal blue heavy road jersey!
Unfortunately, like all the other concepts you've made in this series your NOB and #OB (Name and Number on Back) are WAY to small. You got the TV#s right, but not the back...

Also the shoulder patch by itself is a good logo, but these jerseys don't need a shoulder patch, they would look just fine without...
My Rating: Another very good installment in your series! 7/10
Jimmy T.- New York Rangers (NHL)
Jimmy here changes a few aspects of the current Rangers sweaters.
I like that you kept the same striping pattern on both uniforms

I also like that you kept the current font
The shoulder patches look out of place, and are unnecessary...

I don't like the White collar on the home jersey

Where's the arched nameplate???

Your front wordmarks are a little too small
My rating: It looks and feels like a Rangers concept, but the few things that you changed weren't the best... 6.5/10
Taylor R.- Medicine Hat Tigers (WHL; CHL)
Taylor updates the Tigers and gives them a much more creative style
Good-
I really like the striping pattern, especially the upper sleeves

I really like the number and name font

The sleeve numbers in between the stripes looks great and is done well

I also really like the collars

No execution errors
Not much here, but maybe add a little more to the pants??? They look a little bare right now
My Rating: A fantastic Concept that would look great out on the ice! 9/10
Lucas D.- Florida Panthers (NHL O7)
Lucas has started a series where he adds a non-traditional team to the Original 6, making them the original 7, here he adds the Florida Panthers!
Good-
Works very well as a concept from the 30s and 40s...

The absence of the NOB is also a good choice!

I like the old template with the old collar

The logo also looks pretty detailed, but not too detailed, which is very reflective of many sweaters back then!
A team in Florida for the Original 6, err... 7, may not be very realistic, because of traveling costs, and maybe due to the fact that AC might not have been invented yet, but HEY! It's a concept! (I'm not taking away any points for this though)

Also the colors look a little dark for an O6 era
My rating: An very good concept that matches the time period very well! 8.5/10
Well that's all I have today folks! Comeback next week for more from me!