The winner of the Ducks new jersey concept competition is Glen!
Glen's winning entry
Nice job Glen.
Glen and Jack ran away with the votes. Glen won with 46% of the votes, Jack was 6 votes behind.


Now on to voting for the Panthers concepts. Click on the links below to review each entry.
Brian
Glen
Jack 1
Jack 2
Ryan
Stephan
Tex 1
Tex 2
"White Lightning"


The next team to create home and road jerseys for are the Edmonton Oilers!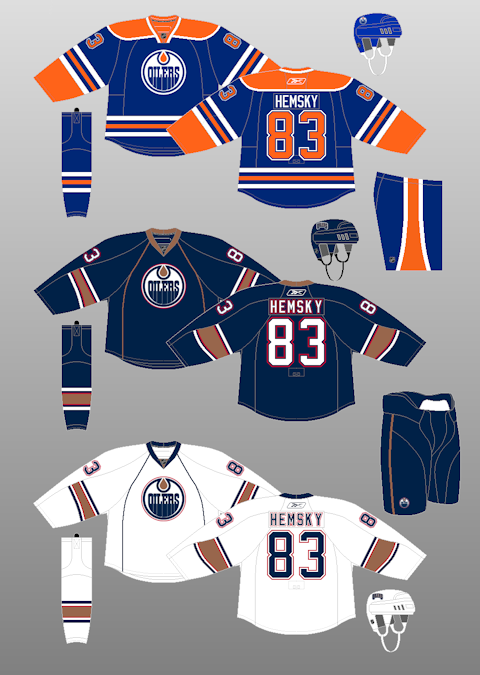 Same rules apply. You must follow all NHL rules regarding jerseys including names on backs and a coloured road and home white jerseys. Submissions will be accepted until Sunday, midnight (Eastern).


After the Oilers concepts are in, what team to do next? Or do we stop home and road jerseys and do 3rd jerseys? I put up a poll on the side that everyone can vote on what they would like to do next. I've gotten a great response so far with these competitions and I'd like to keep the ball rolling. If you vote for "Other" leave a comment as to what your voting for.
And the Winner is...
Reviewed by
Ryan
on
November 05, 2010
Rating: